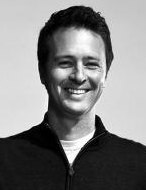 Join us Saturday, March 16, 2013 at 2:00 PM (Re-scheduled to Thursday, July 11, 7:00pm) for another fantastic PMM Fundraiser!
How To Keep Warm and Stay Green
Matthew O'Malia, architect and partner of the award-winning Belfast firm G O Logic, will discuss the concepts and details of the highly-insulated passive house building.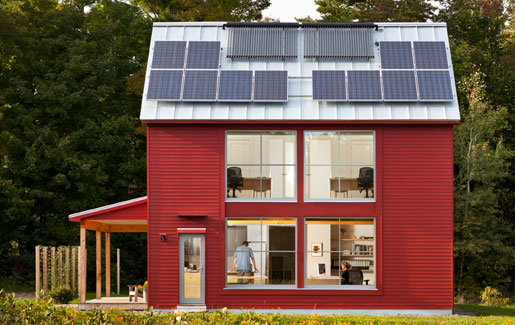 About the G O Home pictured above: "With a super-tight envelope that earned it a rare Passive House designation-the 12th in the U.S.-this compact SIPs home is expected to save up to $170,000 in energy costs over 30 years, almost what it cost to build. …the GO Home's ultra-insulated shell and passive solar design lowered space heating demands by 86% compared to code-compliant construction, allowing for a drastically simplified mechanical system…
Architect Matthew O'Malia and builder Alan Gibson created the project as a prototype to demonstrate that near-zero-energy homes are possible at costs comparable to standard construction." From Eco Building Pulse
G O Logic designed the Belfast Area Co-housing Community and TerraHaus, a dormitory at Unity College. Their many awards include the Citation for Excellence in Architecture from AIA New England. G O Logic provides a comprehensive problem-solving approach to the design and construction of quality, sustainable, zero-energy buildings.
At PMM's Stephen Phillips Memorial Library, 11 Church Street, Searsport. Tickets in advance $10 non-members, $8 members, or at the door, $15 non-members, $12 members. Buy tickets online at http://gologic.eventbrite.com or call 207-548-2529.