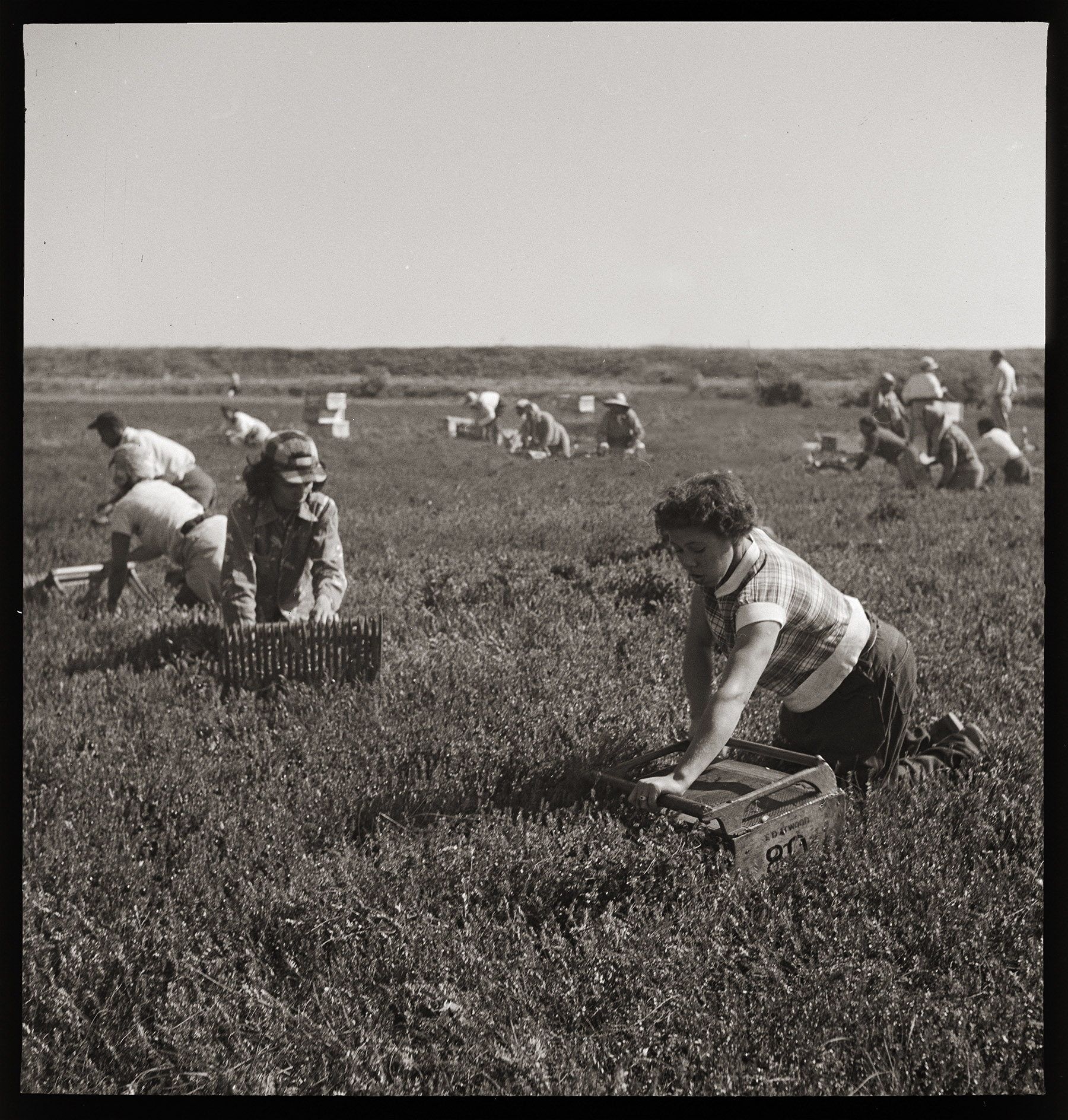 Cranberries are native to the Northeast and do not need a bog to grow; however, commercial cranberry growers typically build bogs for cranberries, using levees and flumes to control water level. Flooding the crop protects it from freezing, and the cranberries can be floated for convenient harvest. Cranberries intended for fresh sale, however, are picked dry, and in Kosti's day, workers harvested these cranberries with large wooden rakes.
Crates in some photos are printed with the name "Ellis D. Atwood." Atwood was an award-winning cranberry grower who owned 1,800 acres of cranberry bogs in South Carver, Massachusetts. In the early 1940s, Ellis Atwood constructed a railroad to move cranberries around his large property, and he purchased the locomotives and cars from the Bridgton & Saco River Railroad, a narrow-gauge rail line in southern Maine which ceased operations in 1941.
In 1947, Atwood created "Edaville," an amusement park and roadside attraction that made use of the railroad. The name was derived from his initials, EDA. Over time he added a museum, a miniature village, and Christmas lights to the attractions. Although Atwood died in 1950, Edaville remained in operation for several more decades under other owners.
"ELLIS D. ATWOOD, 61, CRANBERRY EXPERT; Outstanding Cape Cod Grower Dies," The New York Times, December 1, 1950, p. 25.