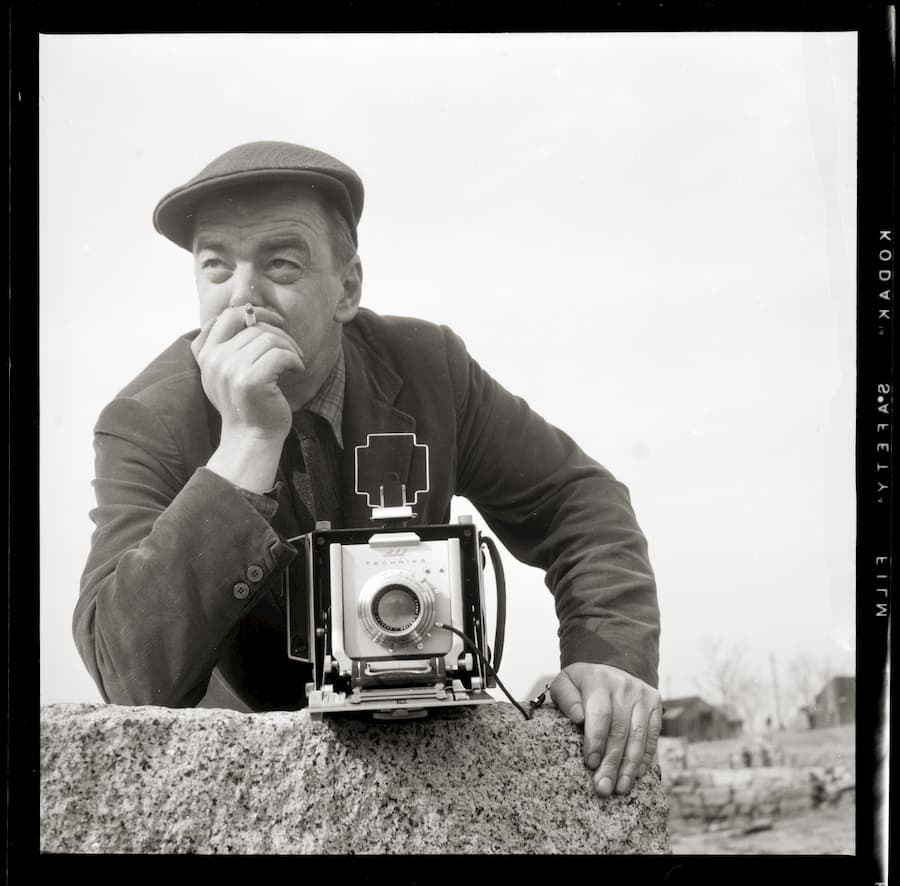 The primary (and best) reason to digitize museum collections is to share them with the public on the web. PMM's photo archives staff has been hard at work for the past year getting to know Kosti Ruohomaa's photographs through this process. Since he worked under the umbrella of a photo agency for most of his life (Black Star Publishing in Manhattan), the collection is most meaningfully grouped by his professional assignments: those he was given and those he conceived himself and pitched to them. It's interesting to observe that many of the "self-assignments" were studies of particular aesthetic and cultural themes which the photographer circled back to repeatedly throughout his career.
Beginning in January of 2021, we'll use this page to showcase a few new assignments each month. Please check back here to further explore the captivating work of this iconic Maine talent. Click on any of the thumbnails below to open that group of images in our online database.
Kosti Ruohomaa made several photo series all illustrating the fun children have in the countryside. In this series from 1950, Kosti took photos of children playing in the barn on the Ruohomaa family farm on Dodge Mountain.
read more
All images copyright Blackstar Publishing.