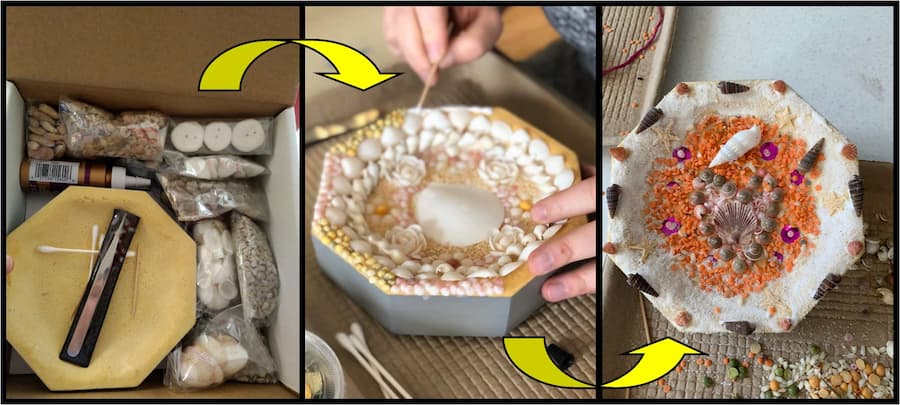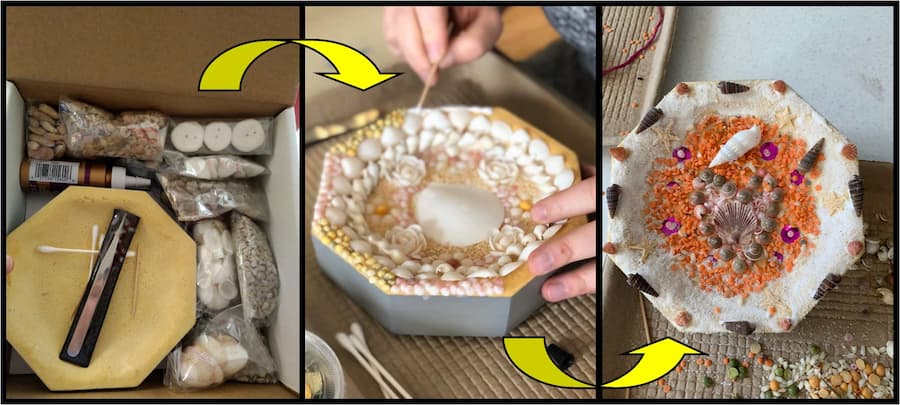 Friday, February 12th
6pm-8pm
$65/participant including shipping. Register here
Sailors' Valentines are a form of sea shell art, popular in the 1800s, when sailors brought them home to their loved ones. In this workshop, you can make your own Sailors' Valentine. All materials are provided. Mailed Kit includes tweezers, glue, octagonal backing, and an exciting variety of shells. Participants can work on the projects throughout the week or wait and join us on Zoom on February 12th. For questions, contact Jeana at jganskop@pmm-maine.org. Register by February 4th to ensure your materials arrive before the workshop.