About the Penobscot Marine Museum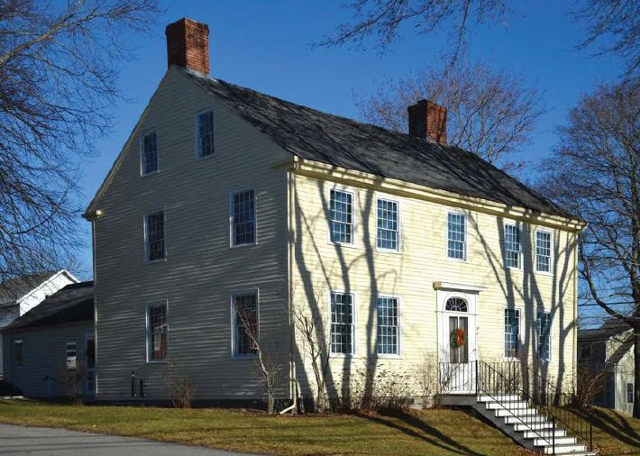 Penobscot Marine Museum brings Maine's maritime history to life on a campus of beautiful historic buildings in the charming seacoast village of Searsport, Maine. Exhibits throughout the campus tell unique stories of ship captains and their families, the industries of Penobscot Bay, global maritime trade, and today's fisheries.
The Museum develops changing seasonal and traveling exhibits, and conducts educational outreach throughout Maine. In addition to exhibits, the museum is home to over 300,000 historic photographs, an extensive collection of maritime artifacts and archives, and a maritime history research library. Museum offices, photo archives, and research library are open year-round. Exhibits are open Memorial Day weekend through the third Sunday in October.
Daily Schedule
During regular hours
Tour the Fowler-True-Ross House

10:30*, 11:30*, 12:30, 1:30, 2:30, 3:30

Tour the First Congregational Church of Searsport

11am*, 1pm, 3pm (subject to availability)

Children's Activities

11:30*, 2:30

Set Sail Demonstration

Noon, 2pm

Guided Walking Tour

10:45*, 12:45* (1:45 Sunday)

Merithew House closes at 4:30pm

*Not available Sunday
Members: Free

Adults: $15

Seniors: $12

Family: $40 (two adults and children under 18)

Child Under 8: Free

Child 8-18: $10

Student 18+: $12
Location & Hours
40 E Main Street | P.O. Box 498 Searsport, ME 04974
Phone: 207-548-2529 ​
Hours: May 25 – June 30
Thursday, 10am-5pm
Friday, 10am-5pm
Saturday, 10am-5pm
Hours: July 1 – October 15
Monday, 10am-5pm
Tuesday, 10am-5pm
Wednesday, 10am-5pm
Thursday, 10am-5pm
Friday, 10am-5pm
Saturday, 10am-5pm
Sunday, Noon-5pm
Parking
Free parking is in the middle of the museum campus, between Church St. and Knox Brothers Ave. On-street parking is also available.
By Sea
To make a mooring reservation, contact Searsport Harbormaster Wayne Hamilton at 207-548-2722. Please use this phone number only for mooring reservations
Penobscot Marine Museum in Searsport, Maine, is centrally located between Camden, Bangor, and Acadia National Park. Searsport is a quiet, historic town steeped in maritime tradition. Browse the shops and galleries. Spend the day at the museum and enjoy a picnic here or at the town's waterfront park. Stay overnight at a local bed and breakfast or motel.
Sign up for our Newsletter!
We'll email you monthly updates about what's happening at Penobscot Marine Museum, including special events, new exhibits, and additions to our collections.
Your privacy is important to us, so we'll never sell or distribute your contact information.
Penobscot Marine Museum
40 E Main Street | P.O. Box 498 Searsport, ME 04974
Phone: 207-548-2529
Hours: July 1 - October 15
Monday, 10am-5pm
Tuesday, 10am-5pm
Wednesday, 10am-5pm
Thursday, 10am-5pm
Friday, 10am-5pm
Saturday, 10am-5pm
Sunday, Noon-5pm