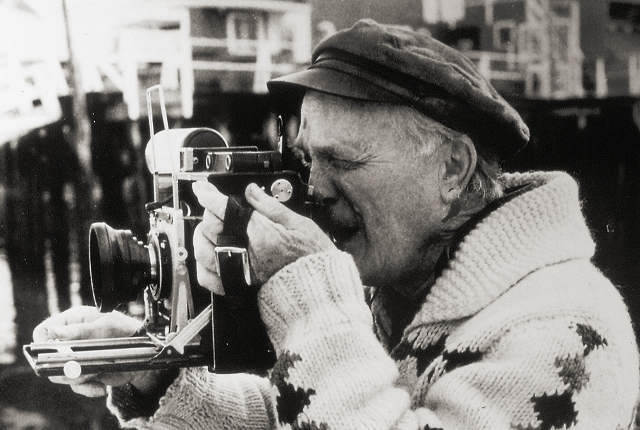 In many cases, The Penobscot Marine Museum possesses full copyright to its archived photographs. Where we cannot claim this authority, we provide information regarding copyright owners in collections catalog records if such information is available. We are happy to reproduce collection images, digitally or in print. However, outside of Fair Use, if you wish to publish, transmit, or receive a paper copy of any of these photographs, you will need to
obtain written permission from the copyright holder if you wish to use or publish an image, or obtain a print of that image, and determine what, if any, fees apply to usage, and
furnish us with a copy of such permission.
If you are a copyright holder for images in our catalog and your name and contact information do not appear with the catalog record(s), or if you feel we have used your work without permission, please contact us:
Penobscot Marine Museum
PO Box 498
Searsport, ME 04974
(207) 548-2529
mwheeler@pmm-maine.org
Permissions and Licensing
Permissions
Permission is not required for the personal, private use of an image purchased from Penobscot Marine Museum (e.g., display in the home, personal gift, etc.). However:
The use of the image in any public manner (such as publication in print, on a website or in social media, or for public display) requires written permission from Penobscot Marine Museum.
Possession of a photo print or electronic file does not constitute permission to reproduce or publish it.
To request permission for public use of an image:
Locate the image ID number or negative number on your print or electronic file. (Your permission request MUST include one of these numbers. If you do not know either of these numbers, contact us.) You may fill out the online Permission Request Form at the bottom of this page, or Print and complete this Permission Request Form and send it, along with the appropriate licensing fee to:
Photo Dept.
Penobscot Marine Museum
PO Box 498
Searsport, ME 04974
Fax: 207 548-2520
email images@pmm-maine.org
You will receive a Letter of Permission from Penobscot Marine Museum granting specific usage rights.
Licensing Fees
Any commercial or other public use of our images is subject a fee which is assessed per image, per use. These fees are separate from, and in addition to, image reproduction charges.
Fees for use of over 20 images are negotiable. Contact us to discuss permission for use in formats and venues not addressed below.
Even where no fee is charged, written permission from Penobscot Marine Museum is required for any public use of the images in its collections.
Editorial Use: Magazines, Printed Books, and E-books

 
In Maine
Out-of-state
Commercial Use, by circulation
 
 
2,999 or less
$15.00
$25.00
3,000 to 7,499
$20.00
$40.00
7,500 to 29,999
$60.00
$100.00
30,000 to 49,999
$90.00
$125.00
50,000 to 99,999
$100.00
$200.00
100,000 to 149,999
$125.00
$250.00
over 150,000
By arrangement
By arrangement
Cover/jacket surcharge
$ 25.00
$100.00
 
Newspapers
No fee
$10.00
 
Historical Societies
No fee
$10.00
 

World Wide Web

Commercial
$50.00
$100.00
Non-Profit*
$10.00
$20.00
 

Notes

Print fees shown are for first use. Subsequent printings and editions are billed at 75% of listed fees.
Other commercial print use, such as advertising, merchandising and packaging: by arrangement.
All other uses: by arrangement.
*A state or federal non-profit ID# must be provided.
Copyright on Photography
Penobscot Marine Museum owns the copyright for a small number of images in its photography collections. In some cases, the Museum has written agreements with copyright holders. In others, copyright has lapsed and the rights are known to be in the public domain. In most cases, however, the status and ownership of copyright are unclear.
Therefore, it is the responsibility of the user of these images to determine whether a copyright issue exists and, if it does, to contact the copyright owner. All responsibility for questions of copyright and invasion of privacy shall be assumed by the image user.
The copyright law of the United States (Title 17, U.S. Code) governs the making of photocopies or other reproductions of copyright material. Under certain conditions specified in the law, libraries and archives are authorized to furnish photocopies or other reproductions of copyrighted works. One of these specified conditions is that the photocopy or reproduction is not to be "used for any purpose other than private study, scholarship, or research." If a user makes a request for, or later uses, a photocopy or reproduction for purposes in excess of "fair use," the user may be liable for copyright infringement.
Penobscot Marine Museum reserves the right to refuse to accept a copying order if, in its judgment, fulfillment of the order would involve violation of the copyright law. The nature of historical archival collections means that copyright or other information about restrictions may be difficult to determine. Whenever possible, the Penobscot Marine Museum provides information about copyright owners and other restrictions in the catalog records, finding aids, and donor records. The Museum provides such information as a service to aid patrons in determining the appropriate use of an item, but the legal determination ultimately rests with the patron.
Photo Use Permission Request Form
To request permission to use a photo, please complete the form below. We'll get in touch with you as soon as possible to discuss licensing.