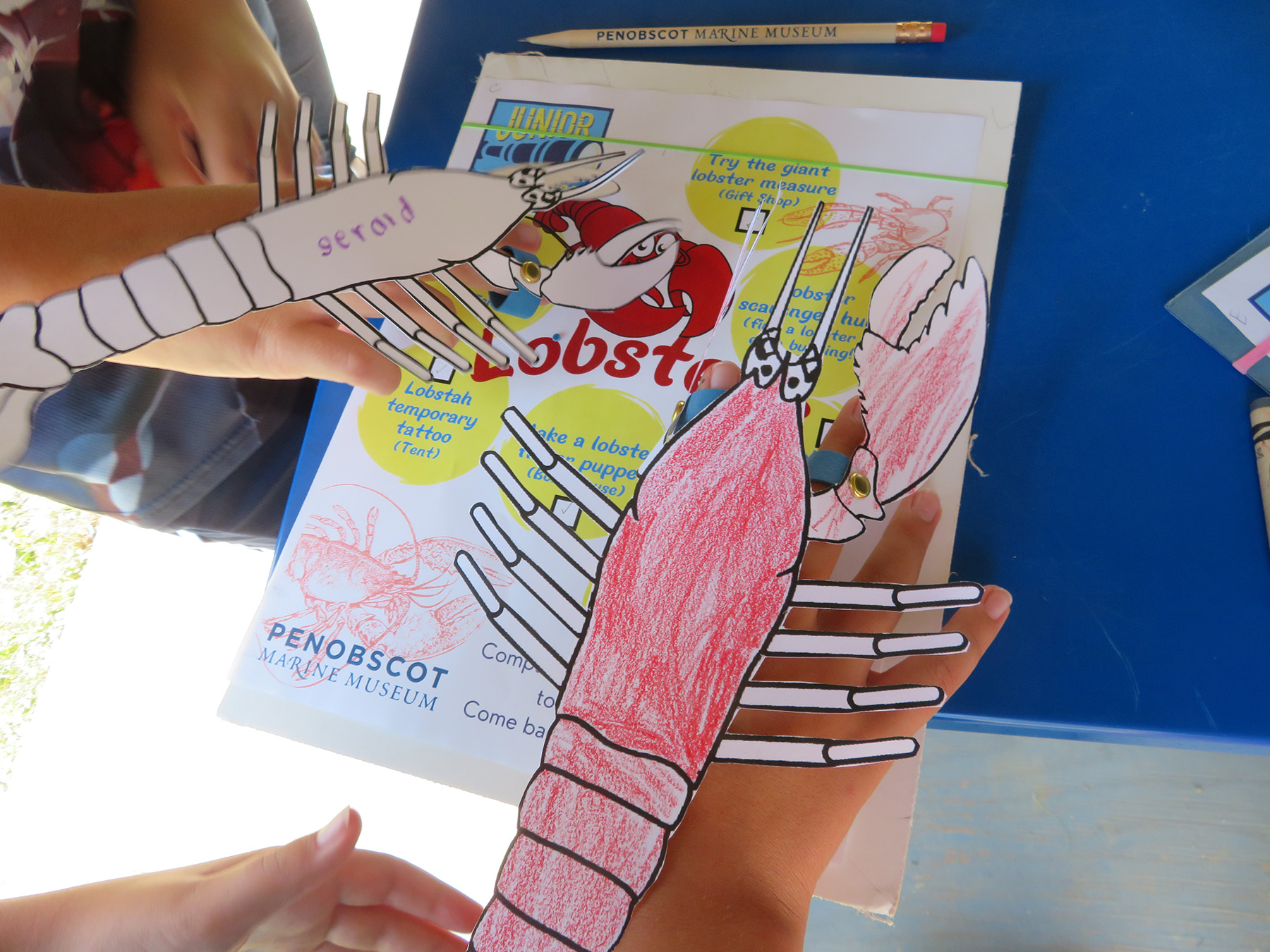 Each session will be focused on a theme and will include a variety of activities that get participants active and engaged. Sessions will include crafts, games, exhibit visits, music, and more. Participants enrolled in both sessions may bring a brown-bag lunch and stay at the Museum. Before and after care is available. Registration deadline is April 5th. Register here.
Ages 5-10, Morning Sessions 9am-Noon, Afternoon Sessions 1pm-4pm
$50 base rate for each session or $220 base rate for the week, flexible pricing options
Flexible Pricing
We want local museum programming to be available for anyone and we understand that different people have different financial situations. In light of that, we have three options for pricing. The base rate covers the cost of this program and the Pay-It-Forward rate helps us be able to provide a reduced rate to keep these programs available to all. Choose the price that works best for your family.
Monday, April 15th
Morning Session, 9am-Noon – Lobsters
Afternoon Session, 1pm-4pm – Other Shellfish & Critters
Tuesday, April 16th
Morning Session, 9am-Noon – North, South, East, & West, intro to Navigation
Afternoon Session, 1pm-4pm – Sewing & Sailing on the 7 Seas
Wednesday, April 17th
Morning Session, 9am-Noon – Finfish
Afternoon Session, 1pm-4pm – Sea Monsters & Shadow Boxes
Thursday, April 18th
Morning Session, 9am-Noon – Maine Rocks
Afternoon Session, 1pm-4pm – From Trees to Paper
Friday, April 19th
Morning Session, 9am-Noon – Seabirds
Afternoon Session, 1pm-4pm – Old-fashioned Fun