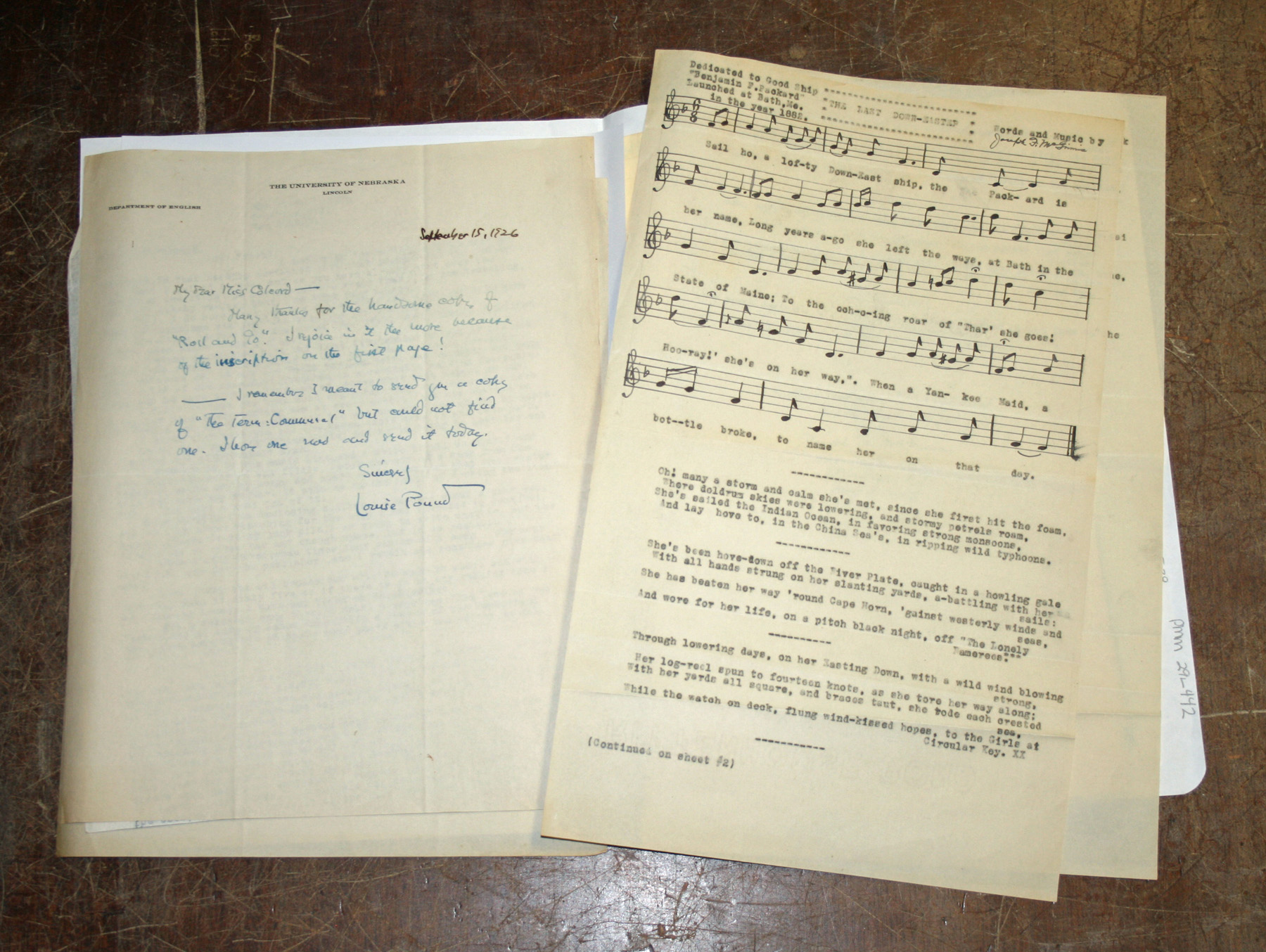 Joanna Carver Colcord and her brother Lincoln Ross Colcord were influential locally, nationally, and internationally in the first half of the Twentieth Century. We love them for co-founding Penobscot Marine Museum with other children of sea captains, but in addition, each made huge contributions to the literature and documentation of the American and global merchant marine. In their own rights, Joanna was a noted social worker and Lincoln a political commentator.
Thanks to an impressive 114 cubic feet of archives related to the siblings donated between 2005 and 2021, researchers can delve into the various topics of which the Colcords were experts. As the collection has been donated piecemeal, it has been the job of Cipperly Good, the Richard Saltonstall Jr. Curator of Maritime History, and her crack team of volunteers to reorganize and rewrite the finding aid to provide better access to researchers. The most current volunteer to tackle the project is MP Bogan, a retired book conservator.
Cipperly and MP will give a behind the scenes look at the Colcord Collection- highlighting some of their favorite finds while sorting the papers and giving a brief overview of how the collection was categorized by topic.
Member Mondays are included as a member benefit and feature intimate monthly Zoom lunchtime programs presented by staff members. Topics vary every month—it's a fun way to take a close look at items in our collections and get a peek behind the scenes at PMM. Not a member? Join here
(Photo: Joanna Colcord corresponded with former sailors as she compiled a book of sea chanteys published under two different names: "Roll and Go" and "Songs of American Sailormen."  One letter shares a sea chantey written for the Maine-built BENJAMIN F. PACKARD. Colcord Collection, PMM 29-942)