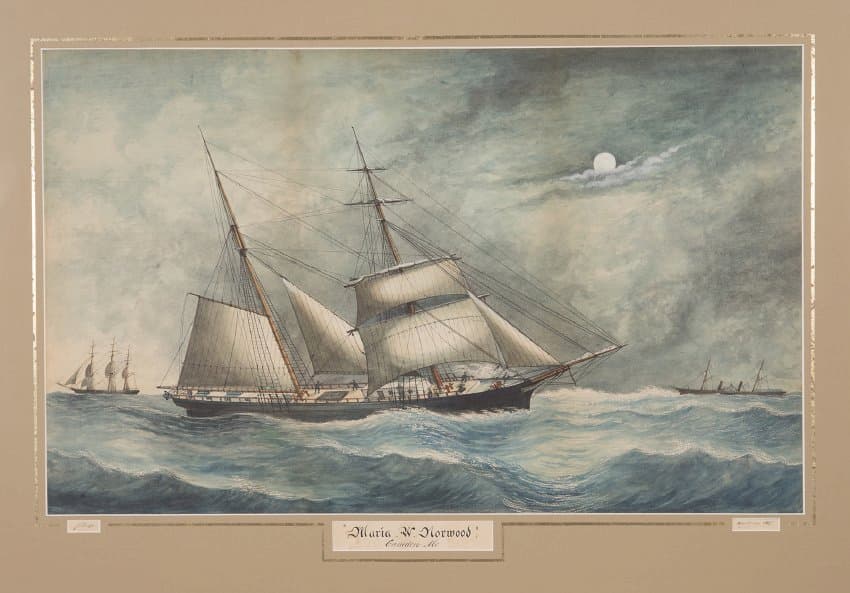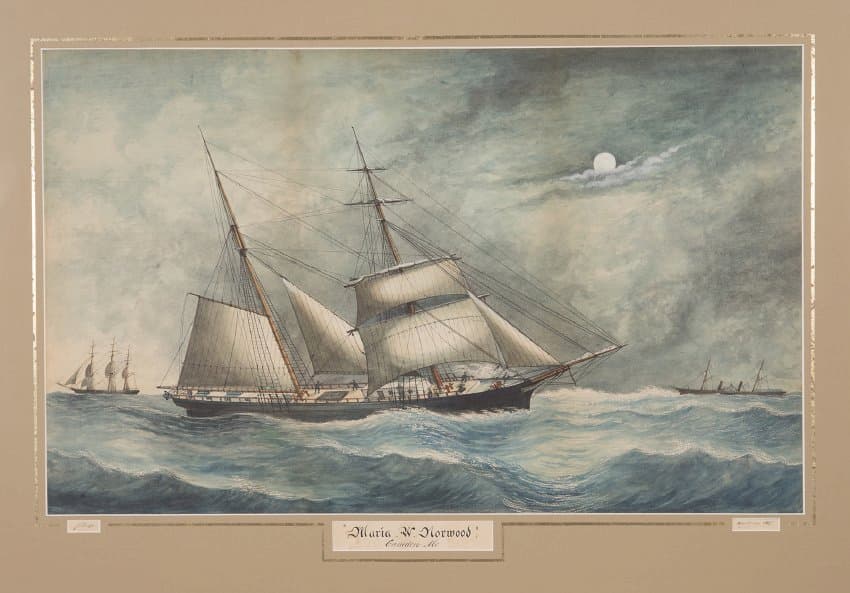 Friday, February 26th
Noon
Penobscot Marine Museum educators use high resolution images of our paintings to zoom in on all the details. See our paintings and other images as never before! Learn about the artist and the history and geography behind the subject of the painting. These programs start at noon on Facebook and are later available on YouTube. You can rewatch them or find ones you missed on Facebook or YouTube.
MARIA W. NORWOOD
We'll visit Montevideo, Uruguay on a moonlit night in 1867 with this John T. Dodge watercolor of the half-brig MARIA W. NORWOOD.