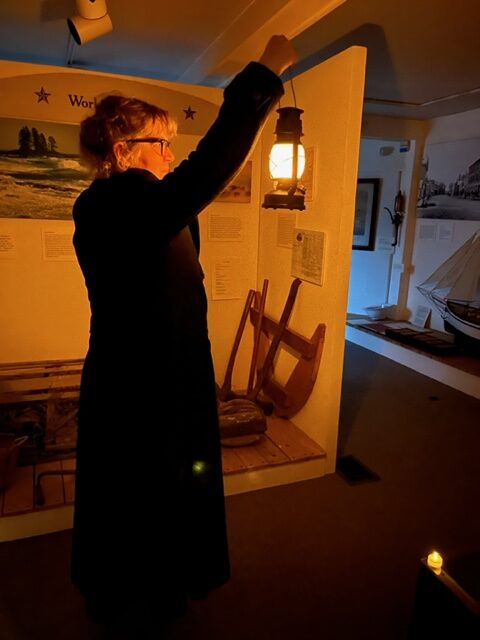 Meet the spirits of those lost at sea – a ghost ship, a waterspout, Confederates, yellow fever, and a menagerie at the bottom of the ocean are just a few of the plots visitors may encounter on Twilight Tours.
This is an indoor evening event with volunteer actors stationed throughout our historic house. Timed tickets start every 10 minutes. Attendees will walk around the building to hear the stories presented by the actors. Pre-registration is encouraged, walk-ins welcome. There will be a seated, accessible presentation starting at 4pm. Tours will begin at 5pm.
Tours run 5pm-7pm. Click here to see available times and book your tour.
$10 at the door, $8 for those who pre-register
Register here.