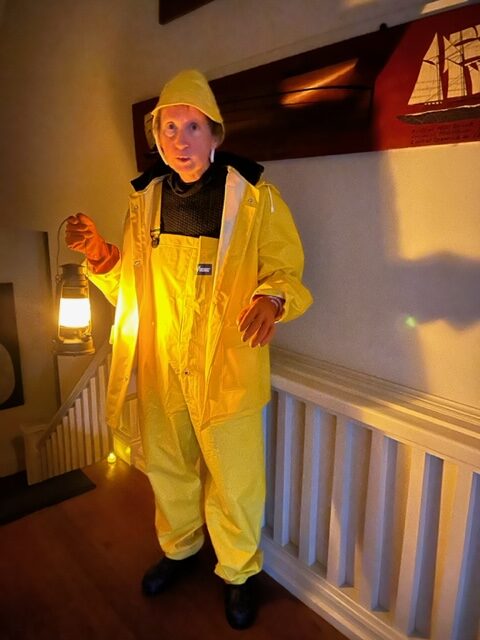 The Penobscot Marine Museum is looking for volunteers to portray the spirits of historic sailors, sea captains, and their families at our outdoor October 13th Twilight Tours. Memorize a script or improvise your own persona! You can have fun with it or make it creepy as you share tragic stories with local ties of those lost at sea. All ages welcome, children under 12 should be accompanied by an adult.
Examples of historical characters we're looking to cast:
Emma Pendleton Blanchard and Captain James M. Blanchard who were lost when a waterspout hit the bark TRAVATORE off Messina.
The children Joanna or Lincoln Colcord who lost their kitten Purr in 1892.
Clara B. Nickels who pursued an international opera career only to have her life cut short in 1880.
Captain John Herbert Colcord who was lost along with 3 other Searsport men when the ELIZABETH went down in San Francisco harbor.
A passenger on the ROYAL TAR, a steamer that wrecked while crossing Penobscot Bay with a cargo that included an elephant, a tiger, two camels, and more!
Attend the in-person meeting or contact Jeana for more information at jganskop@pmm-maine.org.