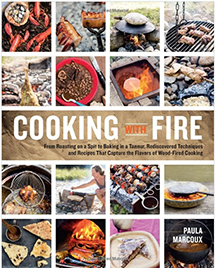 Main Street Gallery
40 East Main Street, Searsport, United States
Tuesday, July 1, 7:00 pm
Talk and Book Signing: Cooking With Fire
Learn how to build your own wood-fired oven! Author, archaeologist and food historian Paula Marcoux talks about her new book, a comprehensive and often humorous examination of live-fire cooking across cultures and throughout the ages, with over 100 recipes.
PMM's Main Street Gallery.