First Major Exhibition of Penobscot Marine Museum's Photography Collection Opening in 2015
May 23 through October 18, 2015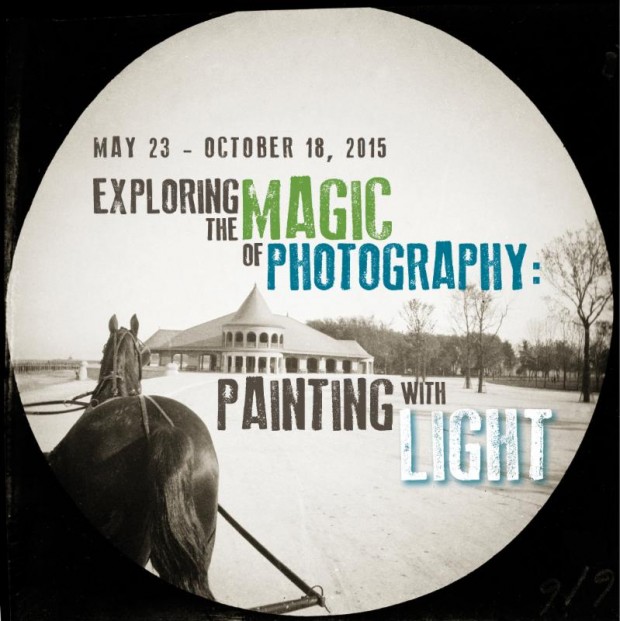 In 2007 a group of 35,000 historic glass plate negatives and photographs were rescued from a flood by Kevin Johnson. Johnson then brought them to Penobscot Marine Museum for preservation, and become the museum's Photography Archivist. Since then tens of thousands of negatives, prints, slides, postcards and daguerreotypes of images taken around the world have poured into the collection, making Penobscot Marine Museum's historical photography collection one of the largest and most comprehensive in New England. Exploring the Magic of Photography: Painting with Light is the museum's first major exhibition utilizing this photography collection. The exhibit will open at Penobscot Marine Museum in Searsport, Maine on May 23 and continue through October 18, 2015.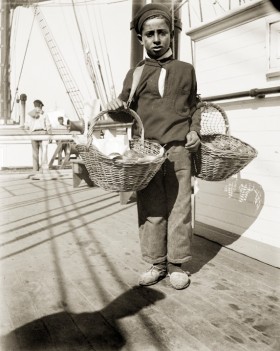 Exploring the Magic of Photography: Painting with Light is a campus-wide installation of multiple inter-active exhibits: a "selfie" wall on which visitors can post their "selfie" taken in the museum; a room-sized walk-in camera obscura in which visitors can experience firsthand how light traveling through a lens creates an image; a replica of an early 20th century darkroom complete with a glass plate negative enlarger; Through Her Lens: Women Photographers of Mid-Coast Maine, 1890-1920: an exhibit exploring the work of five women photographers; Twenty Best, the twenty most fascinating photographs in the collection, with an audio tour; Evolution of the Photographic Snapshot: 1888-2015, curated by retired photography professor Michael Simon; The Carters and the Lukes – Selections from the Red Boutilier Collection is an intimate portrait of two families of boat builders, one who built traditional wooden lobster boats for local fishermen and the other an innovator in the custom yacht business. These photographs, taken during the 1960's and 1970's, celebrate the uniquely Maine way of life of the Luke family in East Boothbay and the Carter family in Waldoboro. Photographer Red Boutilier captured an era in Maine boat building which set the standards for today's Maine boat builders' international reputation for excellence.
Exhibition events include a film screening of The Maine Frontier: Through The Lens Of Isaac Walton Simpson with a companion multimedia presentation by filmmaker Sumner McKane; cyanotype-making workshops; pin-hole camera making workshops; tin-type demonstrations; and backdrops enabling visitors to take photographs of themselves "inside" historic photographs.
Exploring the Magic of Photography: Painting with Light is part of the Maine Photo Project (www.mainephotoproject.org), a year-long statewide celebration of photography in Maine, beginning in January 2015. This collaboration of twenty-six cultural organizations will offer exhibitions, a major publication, and a variety of programs exploring the state's role as inspiration for photographers.
Through Her Lens: Women Photographers of Mid-Coast Maine, 1890-1920 is supported by a grant from the Maine Humanities Foundation.