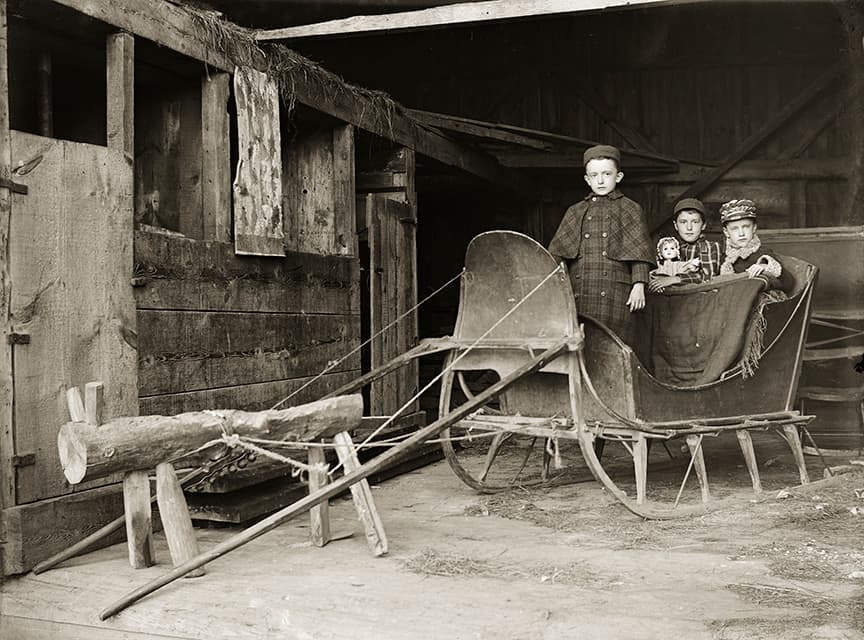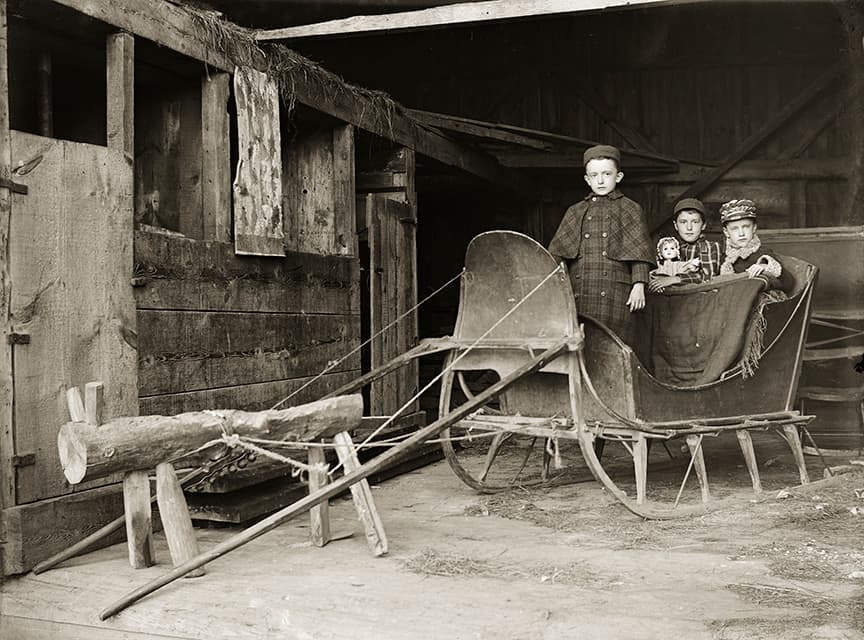 Monday, December 14
Noon and lasts around 20 minutes
FREE, Members Only
In this special holiday version of Member Mondays, we will share five-minute show and tells featuring artifacts and photographs that relate to winter and the holidays. With Curator Cipperly Good, learn about the amazing insulating qualities of fisherman's mittens, which get better the wetter they get! (Click here for a preview) Next, through a group of large format glass plates made in the early 20th century, PMM Digital Collections Curator Matt Wheeler will explore the wintry world of commercial logging in Maine at a time when all the hard work was done by people and horses. Special guest Executive Director Karen Smith will share examples of quilts from the PMM collection that capture the relationships and stories of their coastal communities. Finally, Photo Archivist Kevin Johnson will end the program sharing five of his favorite holiday photos from the archives.
Not a member? Join today to take advantage of unique opportunities like this one and to support the ongoing educational and preservation efforts of the Museum.
This programming has been made possible in part by the National Endowment for the Humanities: Exploring the human endeavor. Any views, findings, conclusions, or recommendations expressed in these programs, do not necessarily represent those of the National Endowment for the Humanities. Visit the National Endowment for the Humanities website here https://www.neh.gov.