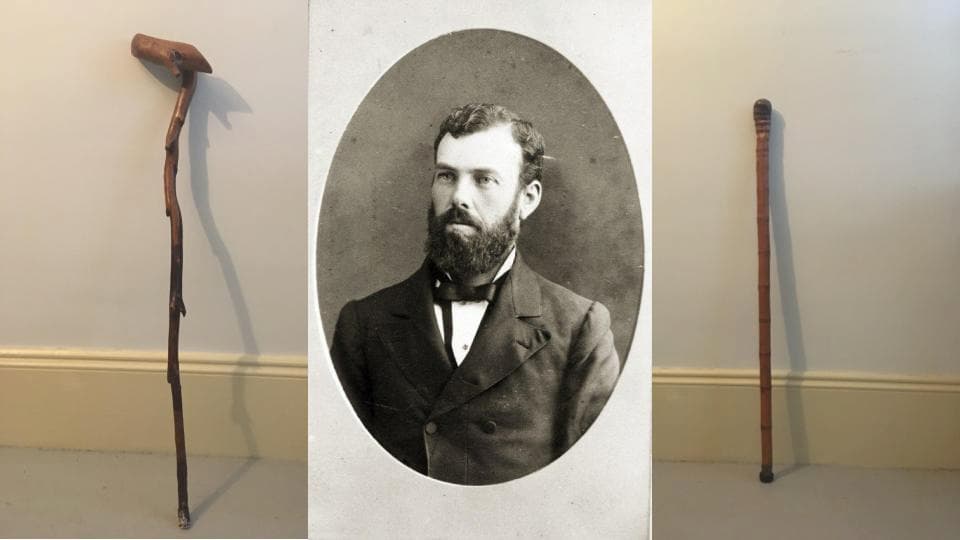 April 12th at noon
Free for members on Zoom
 
Member Monday programs are a member benefit – look for them on the second Monday of each month. Not a member? Join today to take advantage of unique opportunities like this one and to support the ongoing educational and preservation efforts of the Museum.
The ship S.F. HERSEY had a colorful history, most notably losing three Searsport captains in less than three years. Even the delivery of the ship's planking and spars for building ended in disaster, with the delivery vessel sinking in a gale and the captain Forrest Treat losing appendages to frostbite.  He is pictured above with two of his canes.  Come learn more at April's Member Monday on April 12 at noon.