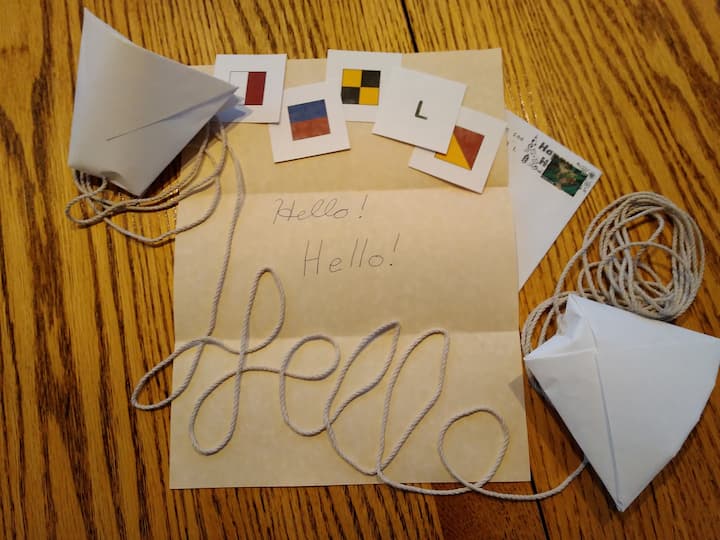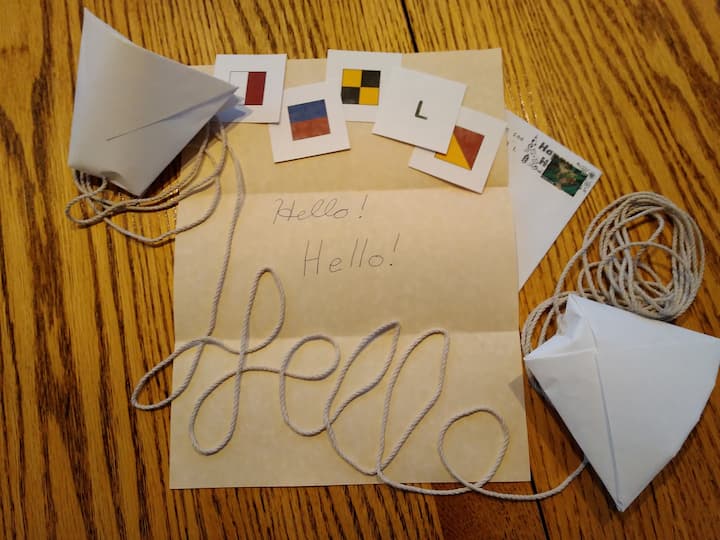 April 21st at 11am on Zoom or on your own anytime
$10/kit (up to 3 kids) including shipping, Register here.
Register by April 15th to ensure materials arrive before Zoom workshop.
What different ways have people communicated over long distances in the past 200 years? Explore letter writing, postcards, signal flags, telegraph, and telephone! Kit includes a Museum by Mail – Hello! Workbook, historic images, a BINGO game, stamps and more! Choose how you and your kids participate: DIY with included instructions, watch the videos on YouTube, or join us on Zoom at 11am on April 21st during April break. Links provided with registration. Perfect for ages 6-12, adult help may be needed.