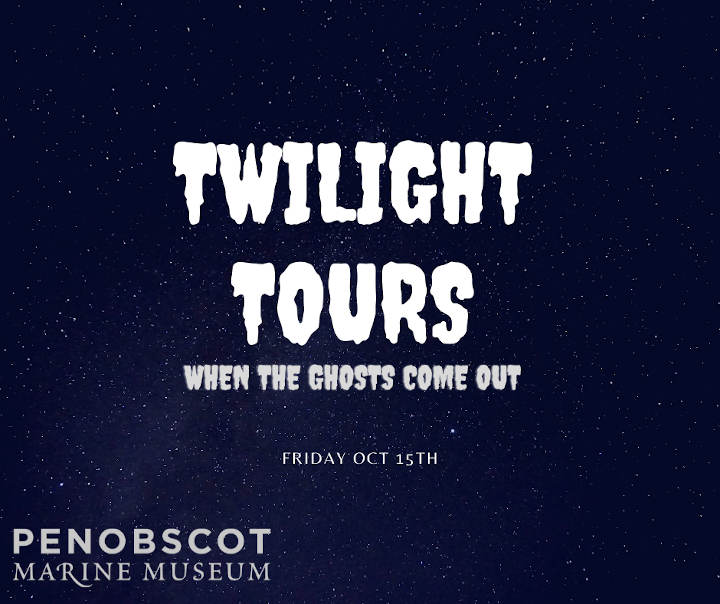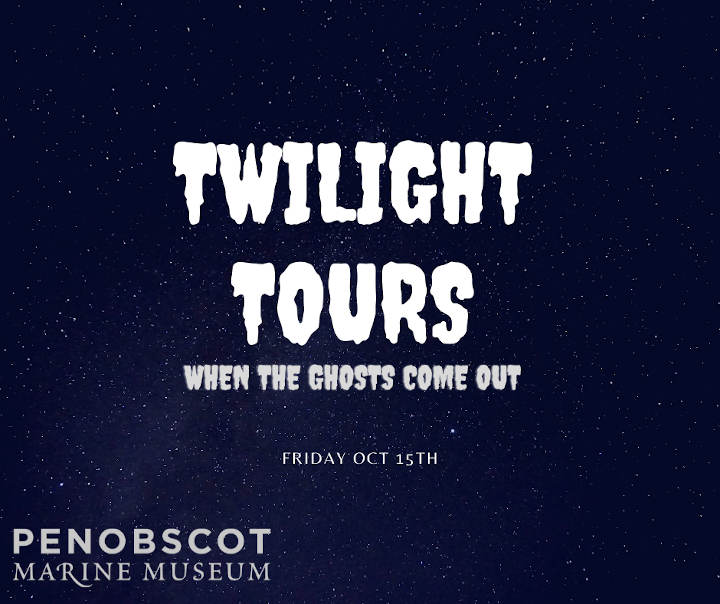 Friday, October 15th
5-7pm
$20 per family (up to 10 people)
Pre-registration is required
When the ghosts come out! Meet the spirits of those lost at sea – a ghost ship, a waterspout, Confederates, yellow fever, and a menagerie at the bottom of the ocean are just a few of the plots visitors will encounter on Twilight Tours. 
This is an outdoor evening event with volunteer actors stationed in entranceways and other locations throughout our three acre campus. $20 tickets will cover your whole family (up to 10 people) and are timed to start every 10 minutes. Attendees will walk around the campus visiting the "ghosts" and hearing their stories. Pre-registration is required. To see available times and book your tour click here.
Click here to watch portrayals from last year's event.
Interested in volunteering? Learn more here or email jganskop@pmm-maine.org.