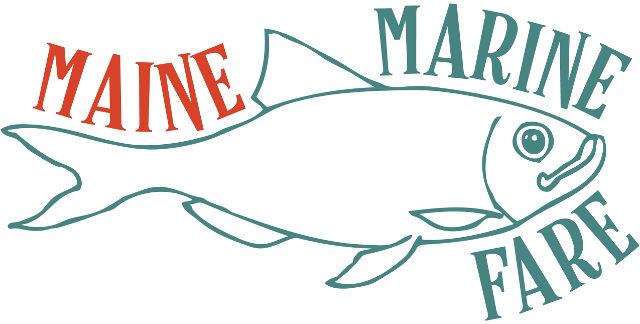 Saturday and Sunday, September 9 and 10, Penobscot Marine Museum will host their first Maine Marine Fare in celebration of all the foods from the abundant waters of coastal Maine. The two day program will include talks, panel discussions and educational tastings, featuring fishermen, food producers, aquaculturists, researchers and scientists, and members of the food and hospitality trades.
Noted author Paul Greenberg (Four Fish, American Catch, PBS Frontline's "The Fish on My Plate") will be the keynote speaker. A James Beard Award winner, who is also a Pew Fellow in Marine Conservation and an avid fisherman. Greenberg will talk about the state of the seas, especially relating to Maine and the abundance (or lack thereof) of our seafood.
Saturday continues with panel sessions featuring fishery stakeholders who will delve deeper into the past of how we ate fish, the present state of the fishery, and future solutions in sustainable wild-caught and farmed seafood. Natalie Springuel from Maine Sea Grant will chair a panel to survey the Gulf of Maine's wild fisheries and current issues surrounding traditionally harvested species and sustainability. Maine Aquaculture Association's Sebastian Belle will continue the discussion with a panel devoted to farming the sea in all its aspects— including salmon, yellow-tail, shellfish, sea weeds and vegetables, and a new effort to promote land-based fish farming. The day's events will conclude with Polly Saltonstall, editor in chief of Maine Boats, Homes & Harbors, and a panel devoted to marketing, as the vital link that connects fish in the sea to fish on the table.
On Sunday chefs and food writers will talk about using local Gulf of Maine seafood in their kitchens. Demonstrations and tastings will show how cooks, including new immigrants, integrate Maine seafood into traditional recipes; there will be an oyster tasting from various points along the Maine coast, and a tasting of a variety of smoked seafood.
Islesboro's own Sandy Oliver, Maine's premiere food historian whose specialty is the food traditions of the New England coast, will kick off the day with a talk and demonstration.
A panel of Maine chefs, moderated by journalist/food writer Nancy Harmon Jenkins, will consider what we are eating from our waters now. Panelists will include several James Beard nominees who are innovating with Maine seafood, as well as some non-traditional food personalities who have brought new perspectives to Maine dining.
Cipperly Good, Penobscot Marine Museum Collections Manager/Curator will moderate a panel of Maine journalists who will consider how consumers and producers alike, can support healthy, healthful, sustainable and economically viable Maine fisheries.  
Maine Marine Fare will end with a dinner called "Food from Our Seas," prepared by chef Sam Hayward with the assistance of Ladleah Dunn. Hayward, named "Best Chef in the Northeast" by the James Beard Association, co-owner and executive chef of Fore Street Restaurant in Portland, has been called "Maine's Food Hero" for his promotion and innovative use of Maine food products from the land, the sea, and everywhere in between. Dunn is a chef, gardener, food consultant, and boat-builder in Lincolnville. 
Tickets are $15 for Saturday's discussions, $40 for Sunday, including the various demonstrations, and $75 for Sunday night's dinner. Saturday and Sunday ticket prices include Museum admission. Museum member discounts are available. Click here for more information and complete schedule, or call 207-548-2529.